News
"The program does a remarkable job blending the creative and the practical."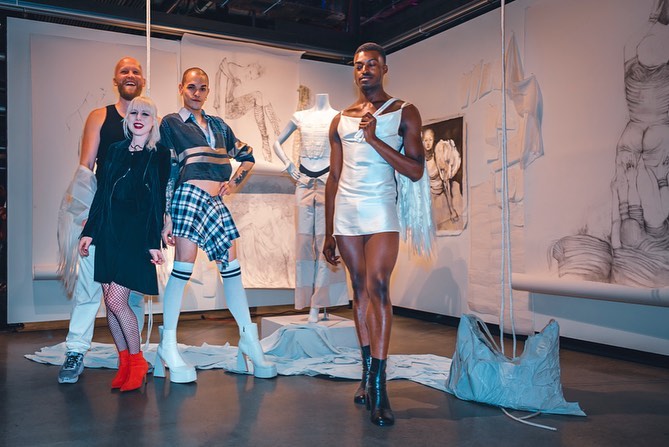 When you think of the Seattle-area economy, what springs to mind? Likely it's home-grown tech companies like Microsoft, Zillow and Expedia. Or the global retailers Amazon and Costco. Maybe it's aerospace giant Boeing. Or perhaps it's the high temple of pumpkin spice, Starbucks.

But do you think fashion? You should. Seattle ranks fifth — behind New York, Los Angeles, San Francisco, and Boston — as a center of fashion and apparel design in the U.S. Consider, for starters: Filson. Tommy Bahama. Brooks Running. Outdoor Research. Kavu. Zumiez. Prairie Underground. REI. All are Seattle-based.
And then, of course, there's Nordstrom. That's where Jacob Wesley Sutton (above) works as assistant designer in the young adult women's department. He's a 2017 grad of Seattle Central College's Apparel Design & Development (AD&D) program.
There are five other AD&D alums on Jacob's team, ranging in age from their 20's to their 60's. "We joke about it being one of those chicken-or-egg questions," says Jacob. "Did the AD&D program come first, creating the base of talent all these companies need? Or did the companies come first, necessitating an AD&D pipeline? Either way, there's a virtuous thing going."
"What the companies really like, I think, is how AD&D prepares us technically. It's not enough that you know how to draw. You have to be able to make a pattern, fit it to a form, sew it all together impeccably. If you can't — or if you're late getting stuff in — you'll fail, just like on the job. It's not easy. But when you come out, there's ten different roles that you're qualified for, because not everyone can be a designer. In fact, most industry jobs are doing something besides designing."
As for Jacob, he has landed a designer job. After applying multiple times, Nordstrom hired him just before the pandemic. "It was lucky timing to get the job when I did, because the door kinda slammed shut, and stayed shut, for a couple of years," he says.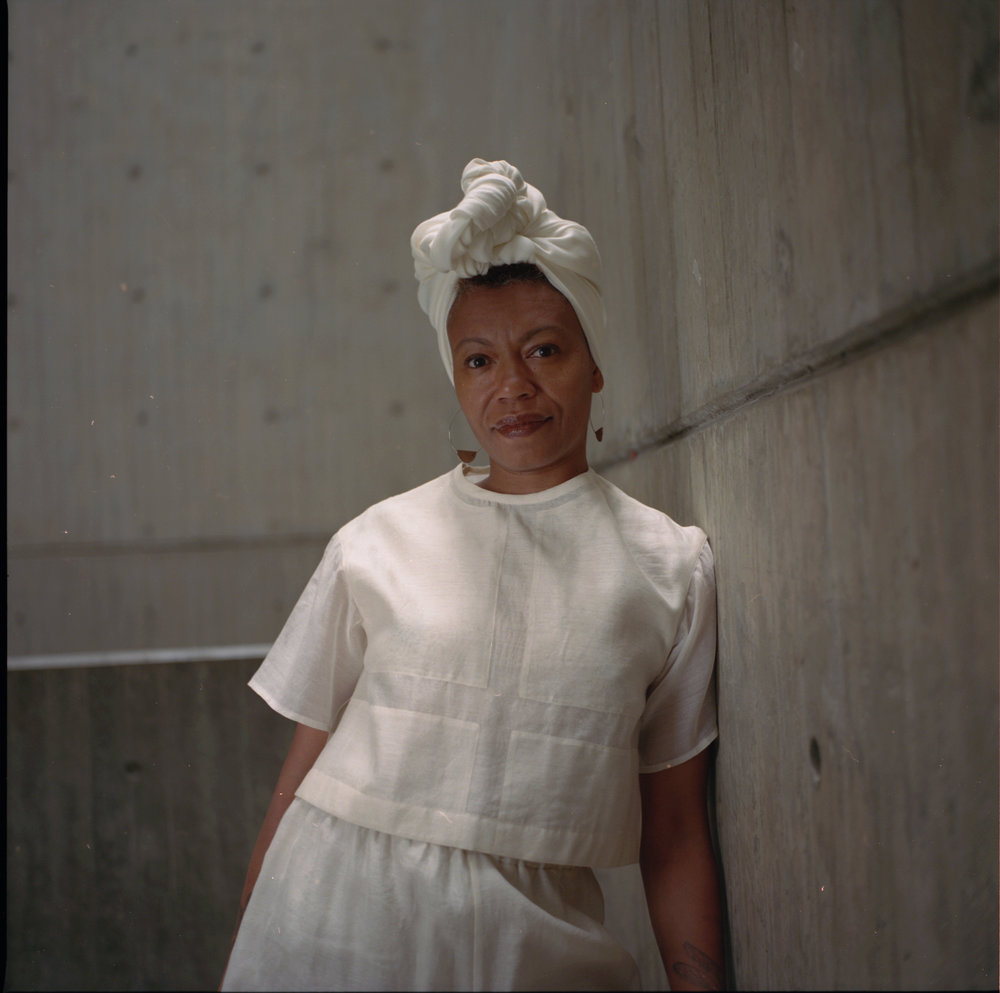 above: Work of AD&D grad Jacob Wesley Sutton.
"I also feel fortunate that my AD&D education included the latest design simulation tools," he continues. "There's no way we could have functioned during lockdown without that technology." That said, "it's great to be back in person now, touching the fabrics, doing the fittings. Fashion is a tactile and sensual experience. There's no substitute for seeing real garments on real bodies."
Jacob Wesley Sutton has the ring of a prestige clothing line, but as an assistant designer, he's not there yet. Still, he has known the thrill of seeing his designs enter production. One piece he created has sold thousands of units. A line of clothing he made for Nordstrom's Be Proud collection (below left) has been so popular that, marching in Seattle's LGBTQ
Jacob is also designing on the side, pushing at the boundaries of gender and materials in exhibitions like Imminent Mode (above right), at King Street Station through January. "I admire how Gen Z embraces gender-fluid looks," he observes. "I love how deeply they feel free to be themselves. And, for me as a designer, it opens up a whole range of creative possibilities — not for designing something unisex and baglike, but instead that accommodates and flatters bodies both masculine and feminine."
It's not a predictable career path for someone who grew up on a fruit orchard near Salem and attended seminary after high school. It was only in his late twenties that Jacob made it back to school and Seattle Central's AD&D program. "I guess you could say there was a lot of finding myself in the between-years," Jacob laughs. "But I'm grateful that the AD&D program was there when the right time came. And that I could accomplish it without piling up loans — partly thanks to a Seattle Colleges Foundation scholarship."
Summing up, Jacob says "I think AD&D does a remarkable job blending the creative and the practical. They cultivate and develop your understanding of beauty. At the same time, they get you comfortable smelling and touching and sewing your fabric. If you're kind of a loosey-goosey conceptual person who likes design and knows all the historical references, but can't sit and stitch, or precisely size your buttons in MS Excel, this probably isn't a profession for you. But if you make it to graduation, then you're probably on your way someplace great. I feel like I am, and I'm grateful. I hope the program thrives far into the future."
Support the Apparel Design and Development program here.