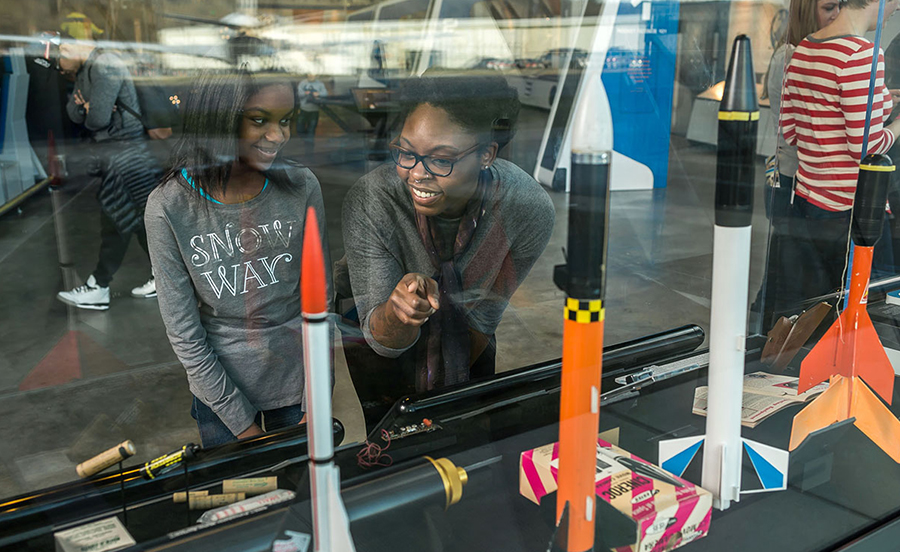 Shanika Davis doesn't fit the mold. For starters, she earned her Bachelor of Arts and then went to community college. Apparel merchandizing wasn't stirring her soul. She knew she was on to something when she came across a space magazine while working in a record store.
I assumed I wasn't capable of doing science and math; it was hard and I didn't understand it easily. What I've learned is that it's supposed to be hard and that I'm capable of doing hard things.
Now in her 30s, Shanika, a first-generation student, has reached new heights after taking part in the Ready, Set, Transfer (RST) program at Seattle Central College. She built rockets and served as president of the space club, which led her to her next goal: transferring to earn a bachelor's degree and forging a career in aerospace engineering. More importantly, Shanika has brought her family along with her, inspiring the next generation to dream big and break the mold.
Shanika credits the people at Seattle Colleges with helping her: donors who funded her two scholarships and stipend in the RST program, faculty who became friends and mentors, and fellow students who are now her extended family.
I've created this pseudo family here. I love what I'm doing. I love applying science. I feel so enthusiastic and positive. Math is hard, but it doesn't deter me.
Note: This video was produced for and unveiled at Seattle Central's BELIEVE event in 2018.