Mark your calendars and make plans to attend these events.
Below is a listing of events and opportunities to engage with the Seattle Colleges Foundation. Join us!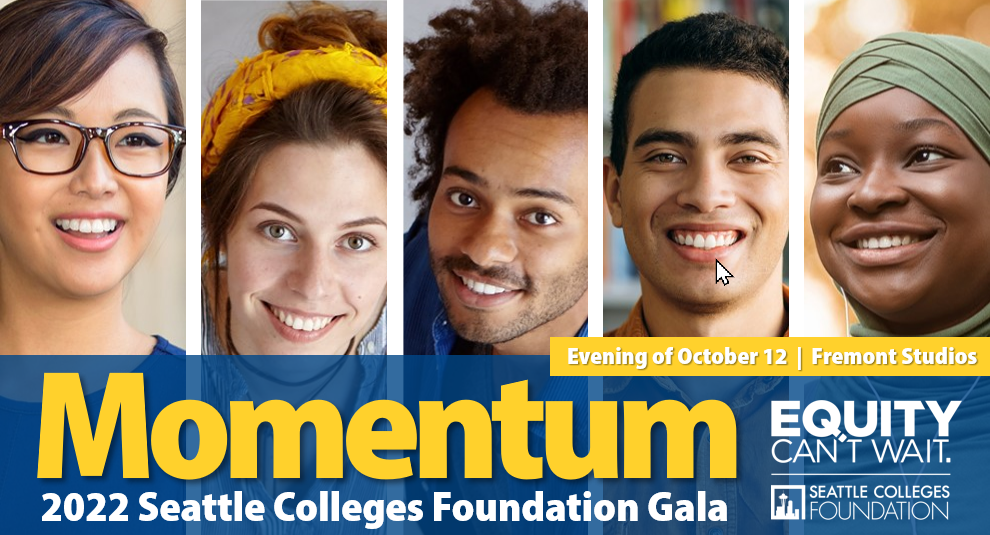 Events
Save the Date - Seattle Colleges Foundation Dinner | Wednesday, October 12, 2022 | Fremont Studios (in-person)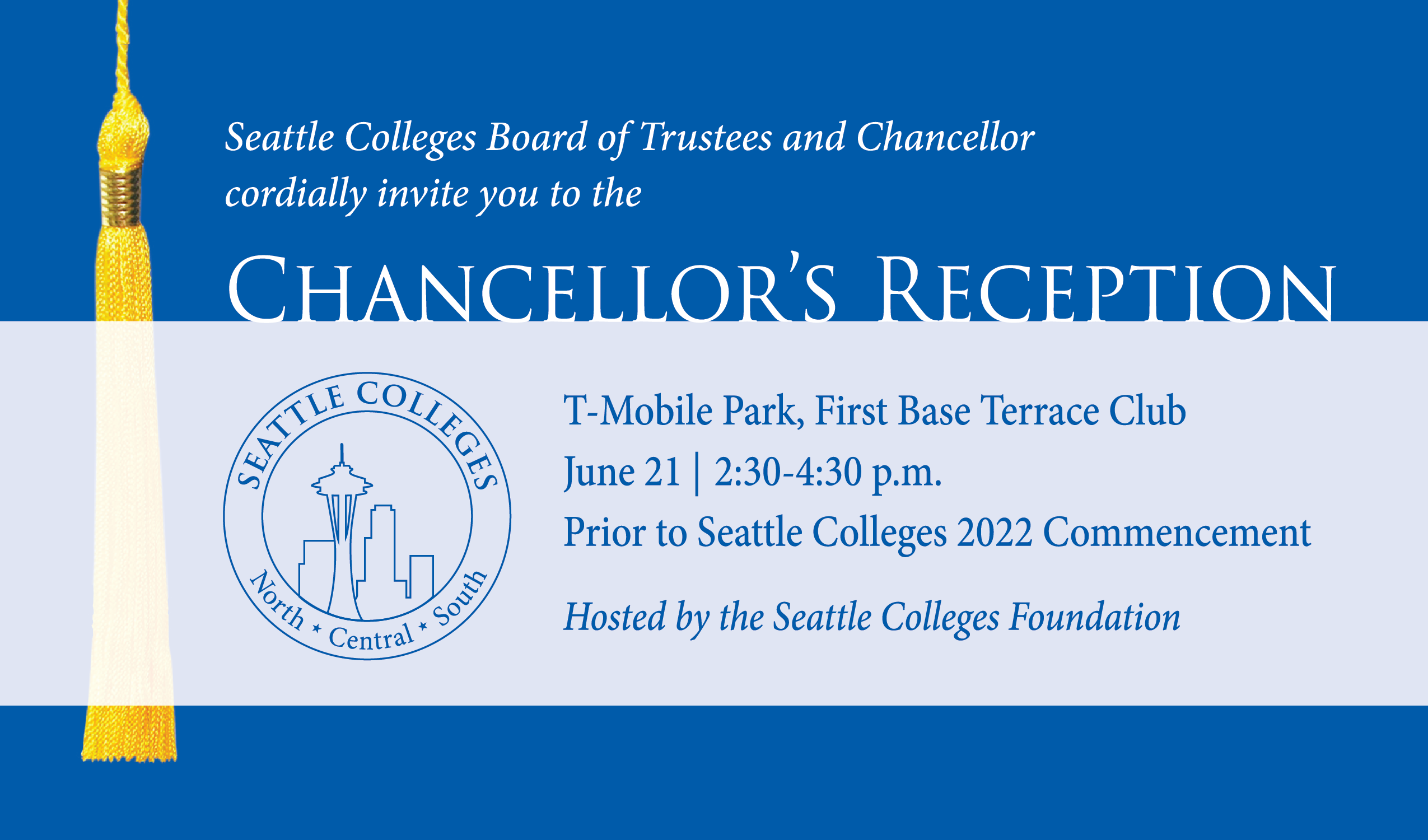 Events
RSVP - Please join us for the Seattle Colleges Chancellor's Reception at T-Mobile Park, First Base Terrace Club | June 21 | 2:30-4:30 p.m.