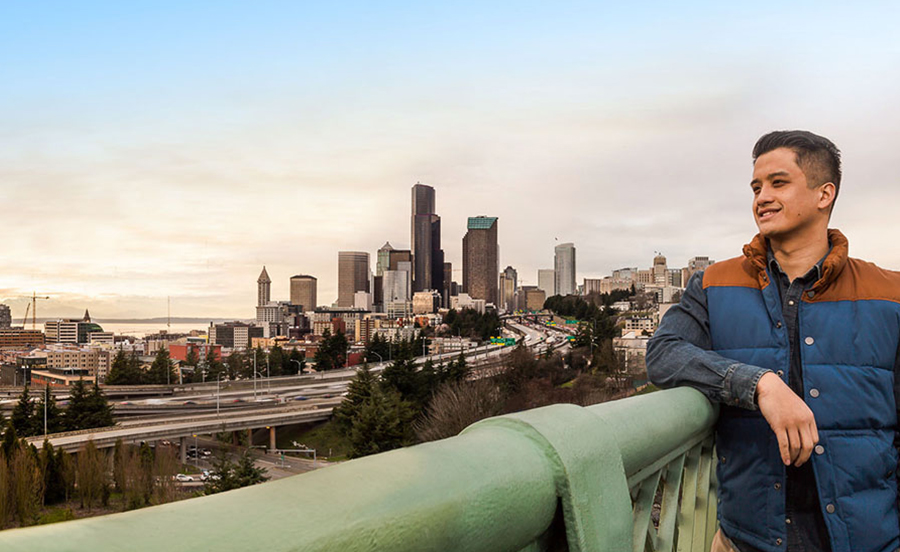 Myron Ramirez would be the first to tell you he wasn't the best high school student. He didn't have great grades, didn't always go to class, and never really thought about his next steps after high school. "College was never really in my future," he recounts.
That all changed when Myron learned he could use the 13th Year Promise Scholarship (a precursor program that inspired and informed the current Seattle Promise Program) to attend South Seattle College. As a first-generation student, he credits the program and his counselors for guiding him, preparing him for placement tests, and helping him apply for financial aid. Without them, he wouldn't have known where to start.
After his first quarter, Myron made the dean's list and was on his way to realizing his dream. "I saw my accomplishments, and I knew I could keep doing this."
Myron grew up in Rainier Beach and went to Cleveland High School. He spent three years at South and then transferred to the University of Washington to complete his degree. And now, as a 2015 graduate and project engineer at GLY construction, he wants to pay it forward.
I want to inspire other kids who think college isn't for them. I want them to know they can do it because I did.