Support the Wood Technology Center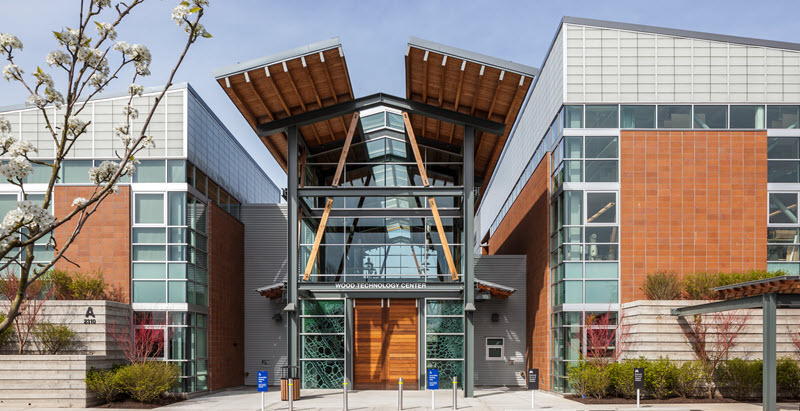 Seattle Central's Wood Technology Center is as strong as the people who care about it...and that means strong! 
It's not easy running one of the nation's premier training centers for people entering carpentry and woodworking, especially if you're a community college like Seattle Central, committed to keeping tuition low. For years, other revenues — particularly the higher tuition from international students enrolled across the college — helped subsidize costly programs like Wood Tech. But between the pandemic and tighter visa rules, few of those international students remain. That means we need other ways to pay for a dedicated facility, specialized equipment, a low faculty-to-student ratio, and stuff as basic as wood.

Earlier in 2022, there was talk of Wood Tech having to close, but the community quickly mobilized to help. Legislators are looking into some added funding. Industry is getting organized and contributing support. And likewise individuals are giving, whether because they're alums of the Center or simply because they see the need for skilled people to put up housing — and do it with the craftmanship that's our program's signature.
It will take all the strategies above, on a sustained basis, to ensure the future of the Wood Technology Center. Thanks for being a part of it with your generous gift!    
The Seattle Colleges Foundation (SCF), a 501(c)(3) non-profit affiliated with the Seattle Colleges, will process your gift on behalf of the Wood Technology Center. A small part of every gift helps SCF with its ongoing work to inform, inspire and steward Seattle Colleges donors. SCF does not sell, trade, or share donor information with any other organization.
Questions
If you have questions about your gift, please contact advancement@seattlecolleges.edu or call 206.934.5491.
Learn more about the Wood Technology Center.