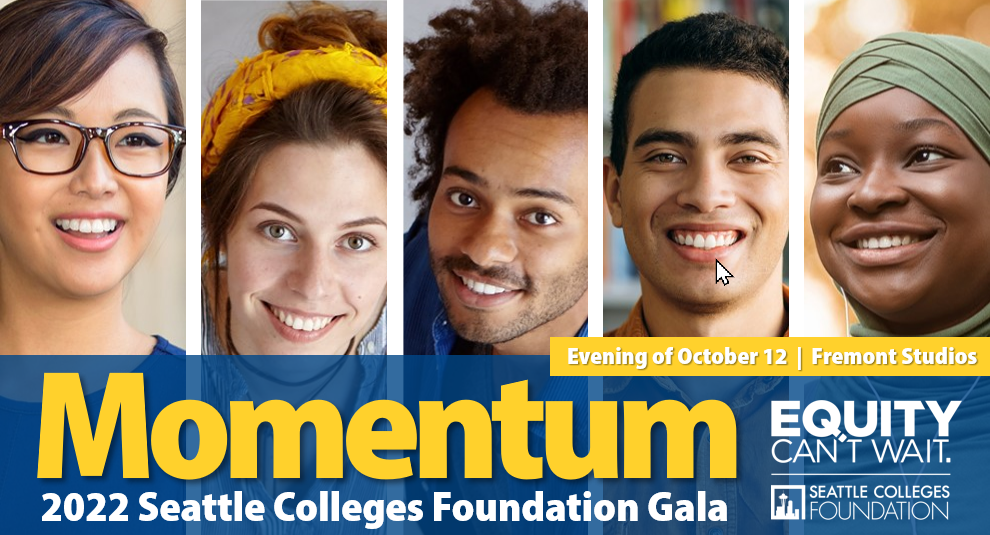 Join us in celebrating the grit, hopefulness and creativity of students, faculty and staff here at North, Central and South Seattle Colleges. The last two+ years have been a time of crisis and upheaval, yet the community at our Colleges has never stopped believing in the transformational power of education for individual lives, families, and our city as a whole.

In fact, this been a time of extraordinary re-imagining and building, with exciting new programs of study, fresh approaches to student advising and mentoring, enlarged scholarship and emergency-grant programs — and more. We can't wait to celebrate the future of accessible, transformative, equitable education with you!
Wednesday, October 12, 2022
Fremont Studios
5 p.m. Cocktail reception | 6:00 p.m. Dinner & Program
We look forward to seeing you at the Gala!
REGISTRATION IS NOW CLOSED!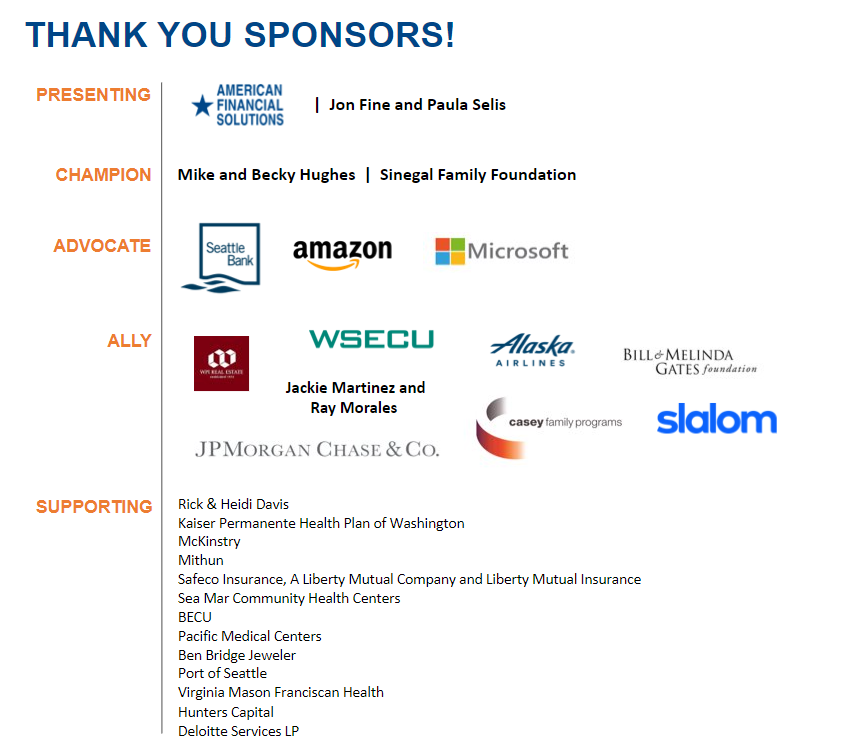 Building momentum toward a more equitable Seattle
It's been a time of crisis and upheaval, not just in public health, but socially, economically, and politically. Can Seattle emerge from these trials stronger and better? Much will depend on the city's rising generations, and how we nurture their potential and ideals.
Access to quality higher education is key, and every year North, Central and South Seattle Colleges are the destination for tens of thousands of Seattle residents, many of whom could otherwise be excluded from the opportunity. Today, among our roughly 32,000 students:
46% are from families of color, primarily of lower income.
48% are the first in their families to attend college, including many newly arrived immigrants and refugees.
Each of the Seattle Colleges has a distinct personality and curricular focus. But all share a commitment to being the best open-access colleges anywhere, welcoming students regardless of past academic performance, cultural background, citizenship status, gender, sexual identity, or age.