Equity Can't Wait | Launch Event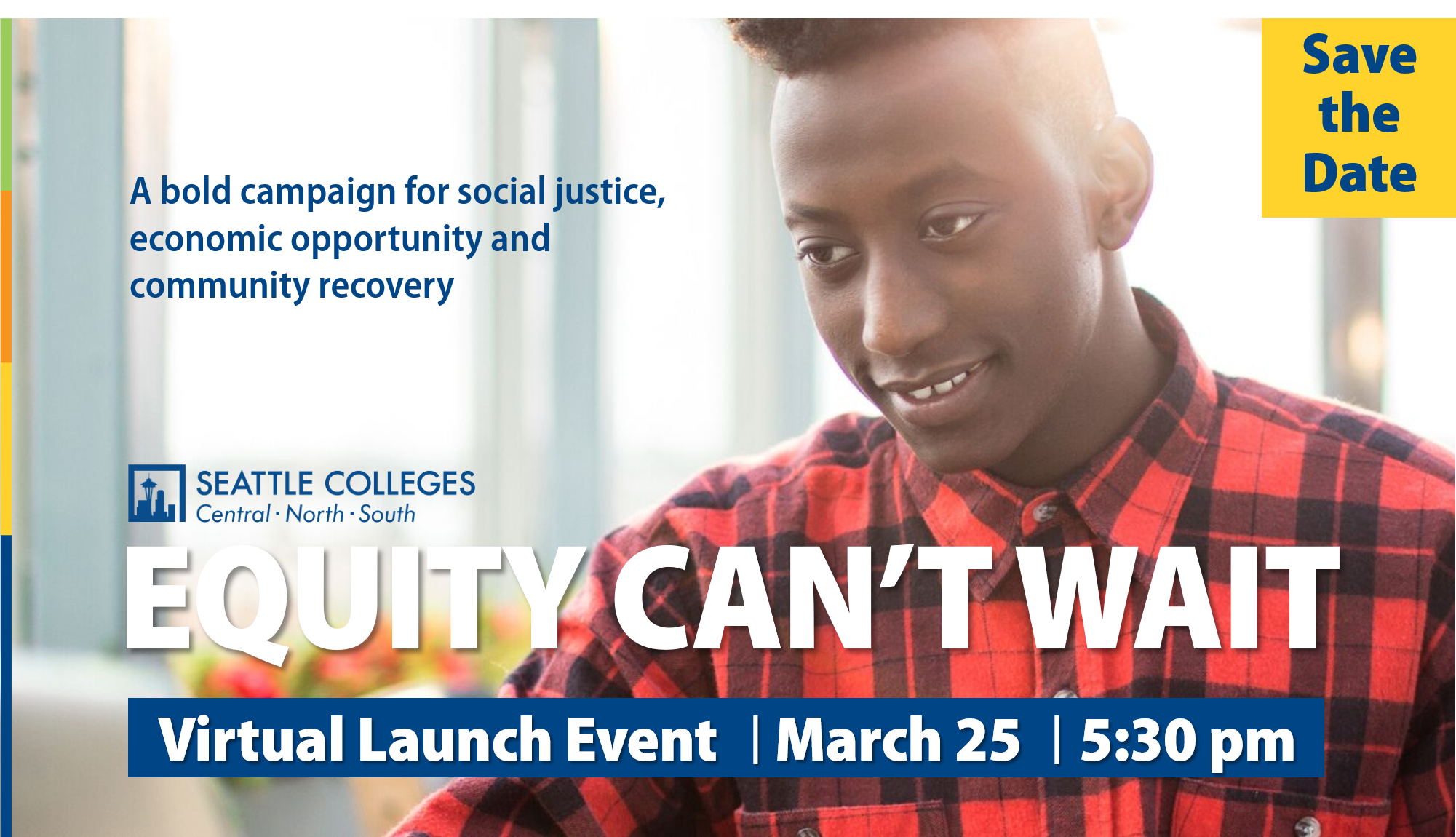 The odds are stacked against many in our city who aspire to a post-secondary education. But the Seattle Colleges are changing the equation. We enroll the majority of grads of color from local high schools, as well as the majority of our city's first-generation college students. But we know there's much more we can do to help our students thrive and reach their goals.
Our plans are bold. They are doable. And the time is now. After so many jolting reminders of inequality and exclusion in our country and our community, it's clear: Equity Can't Wait.
Read the case statement for our forthcoming campaign.
---
Please join us on March 25 for our campaign launch event.
The announced speakers (so far):
paragraphs
Jim Sinegal
Co-founder and former CEO, Costco
Honorary Campaign Chair
Dr. Constance Rice
President, Very Strategic Group
Campaign Advisory Committee Co-Chair
Jon Fine
CEO Emeritus, United Way of King County
Campaign Advisory Committee Co-Chair
Dr. Shouan Pan
Chancellor
Seattle Colleges
---
Be part of it! Here's how to get involved.
Join us!
You're among the community leaders we really need on hand for this important announcement.
Make it a social occasion
We can't yet gather in person, but you can still see great friends and colleagues online. Invite your circle.
Get us started toward our goal
Making educational equity a reality will take resources. Sponsor a table for $1,000 and give us a jump start. Plus receive delicious eats to enjoy along with your table-mates.
Involve your company or organization
Associate your workplace with the vital work of the Equity Can't Wait campaign. There are sponsorship opportunities at many levels, together with great recognition.
Big thanks to these early event sponsors!
To join them, please contact Julia.Katz@seattlecolleges.edu.