COVID-19 Emergency Fund
A way to help Seattle Colleges students weather the crisis, stay healthy and stay in school
The COVID-19 crisis could fall heaviest on the people so often pushed to the margins: lower-income people, people of color, immigrant communities — in other words, many of those working to better their lives at the Seattle Colleges. The dreams of these students are at risk unless we act swiftly, decisively and generously as a community.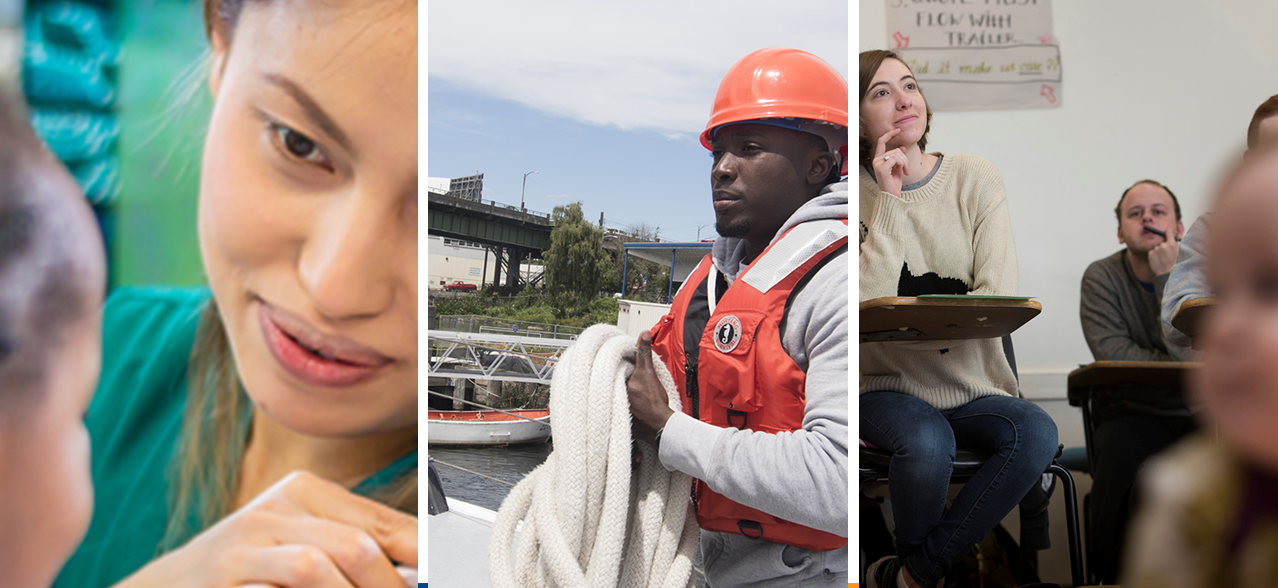 Here are some of the issues facing our students:
Loss of income. Many Seattle Colleges students work in the restaurants, hotels and convention spaces that have lost their customers because of the crisis. Employee hours are being slashed. Many of these businesses are closing down — some permanently. If our students can't pay their bills, school may be sacrificed.
Child-care challenges. A fifth of our students have kids. The Seattle Public Schools — and indeed all area schools — will be closed through April 24. Parents who can't find child care may have to work less, skip work, or simply give up their job. Again, their dream of a college education could be forfeited.
Illness. The average age of our students is 28. Indications are that COVID-19 is most dangerous to older adults, so while our students may get the virus, we hope and expect that most will recover. Even so, a student who has the virus will have to self-quarantine, and could lose work hours or even a job in that period. Again, the financial setback could mean giving up school.
In the best of times, many students at the Seattle Colleges struggle with food and housing insecurity. The COVID-19 crisis makes things far tougher.
We're mobilizing to shore up students who have the most acute needs. With this $500,000 fund, we'll make one-time emergency grants to bridge students through this challenging moment and, we hope, sustain their college hopes.
Learn more: Seattle Colleges COVID-19 Emergency Fund Overview 
Give Online Now
All gifts will be processed by the Seattle Colleges Foundation (SCF), a 501c3 non-profit. A gift management fee is levied on all gifts to ensure that operational support continues to inspire, steward, and inform donors who invest in student success, teaching and learning, and program excellence. SCF does not sell, trade, or share donor information with any other organization.
Questions
If you have questions about your gift, please contact advancement@seattlecolleges.edu or call 206.934.5491.
You can also send a check made payable to the Seattle Colleges Foundation to:
Seattle Colleges Office of Advancement
Siegal Administrative Center
1500 Harvard Avenue
Seattle, WA 98122