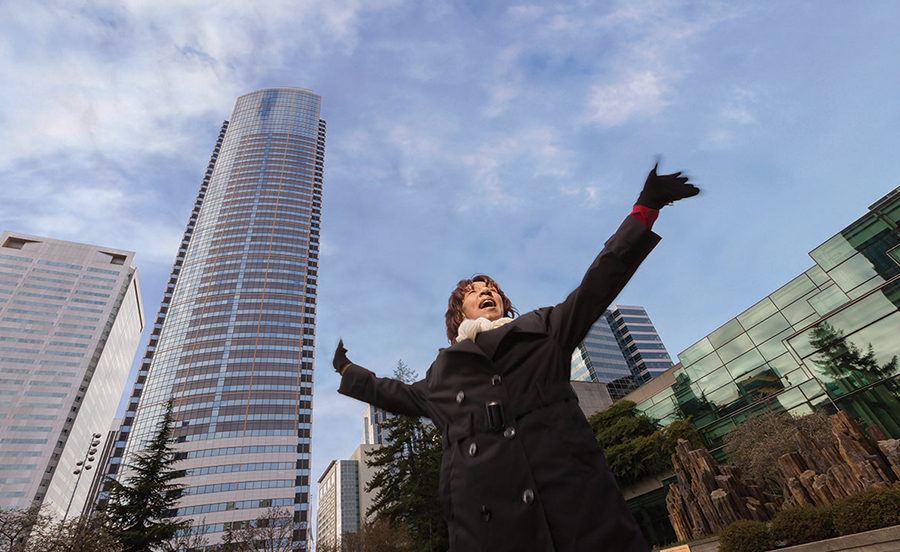 You can't help but feel great when you're next to Patricia Rena Barnes. She radiates light and leaves a trail of smiles, hellos, and hugs as she walks the halls. It's hard to believe that this confident, caring, 58-year-old woman once felt small and hopeless.
"From the moment I walked in here, I felt power, a sense of energy," she recounts. Patricia plugged into that source six years ago when she began at Seattle Vocational Institute. Now, two certificates and two degrees later, the library faculty at Seattle Central College have established a scholarship in Patricia's name to celebrate her approach to learning and to provide African-American single parents like her with financial support to continue their education.
I opened myself up to my vulnerabilities, allowed people to see my shortcomings, and got over my fears. Through this process, I became connected. I felt loved, and I found what I wanted to do with my life.
In spring 2016, Patricia graduated with her bachelor's and went on to a graduate program at the University of Washington's School of Social Work. She aspires to eventually work as a family advocate outreach specialist and describes herself as "walking in a spirit of gratitude" as she recounts the many ways she's been embraced by this "spirit-filled" community. But, as much as she's been given – a three-time Seattle Promise (now named the Central Commitment Scholarship) award winner, and the first student outreach coordinator at Central – she has given back. Of all the accolades and accomplishments she's received, the ones she holds closest to her heart are how the people she loves have been changed by her experience.
Now my son is preparing to earn his GED – that's my legacy … that's my legacy.