Launch Event | Watch the Video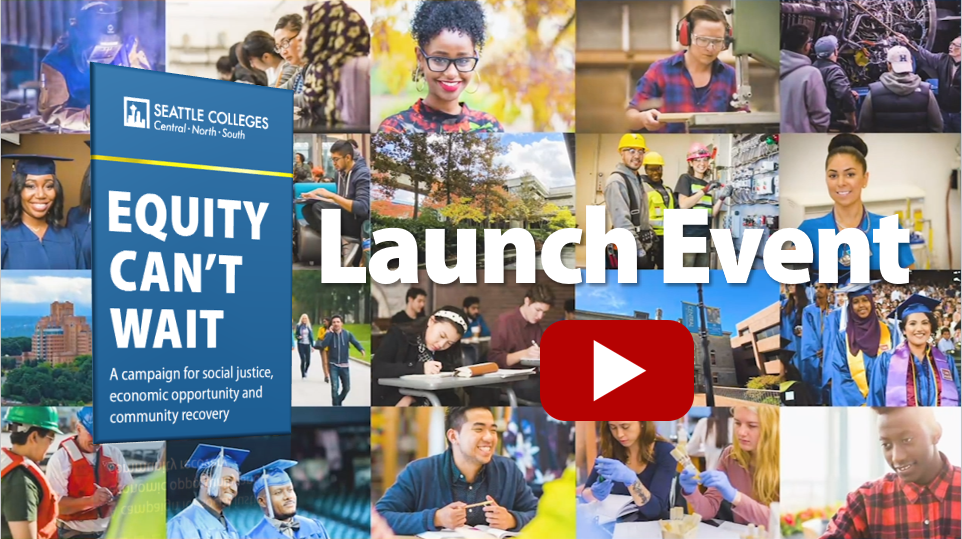 ABOVE: Watch the video from the March 25, 2021 launch event for Equity Can't Wait. Want to learn more about the speakers? Here's the detailed program.
-----
The odds are stacked against many in our city who aspire to a post-secondary education. But the Seattle Colleges are changing the equation. We enroll the majority of grads of color from local high schools, as well as the majority of our city's first-generation college students. But we know there's much more we can do to help our students thrive and reach their goals.
Our plans are bold. They are doable. And the time is now. After so many jolting reminders of inequality and exclusion in our country and our community, it's clear: Equity Can't Wait.
Share in the energy of our March 25, 2021 with the video above. And, if you want to learn more, here's our overview case statement.