Events
Seattle Colleges Chancellor's Reception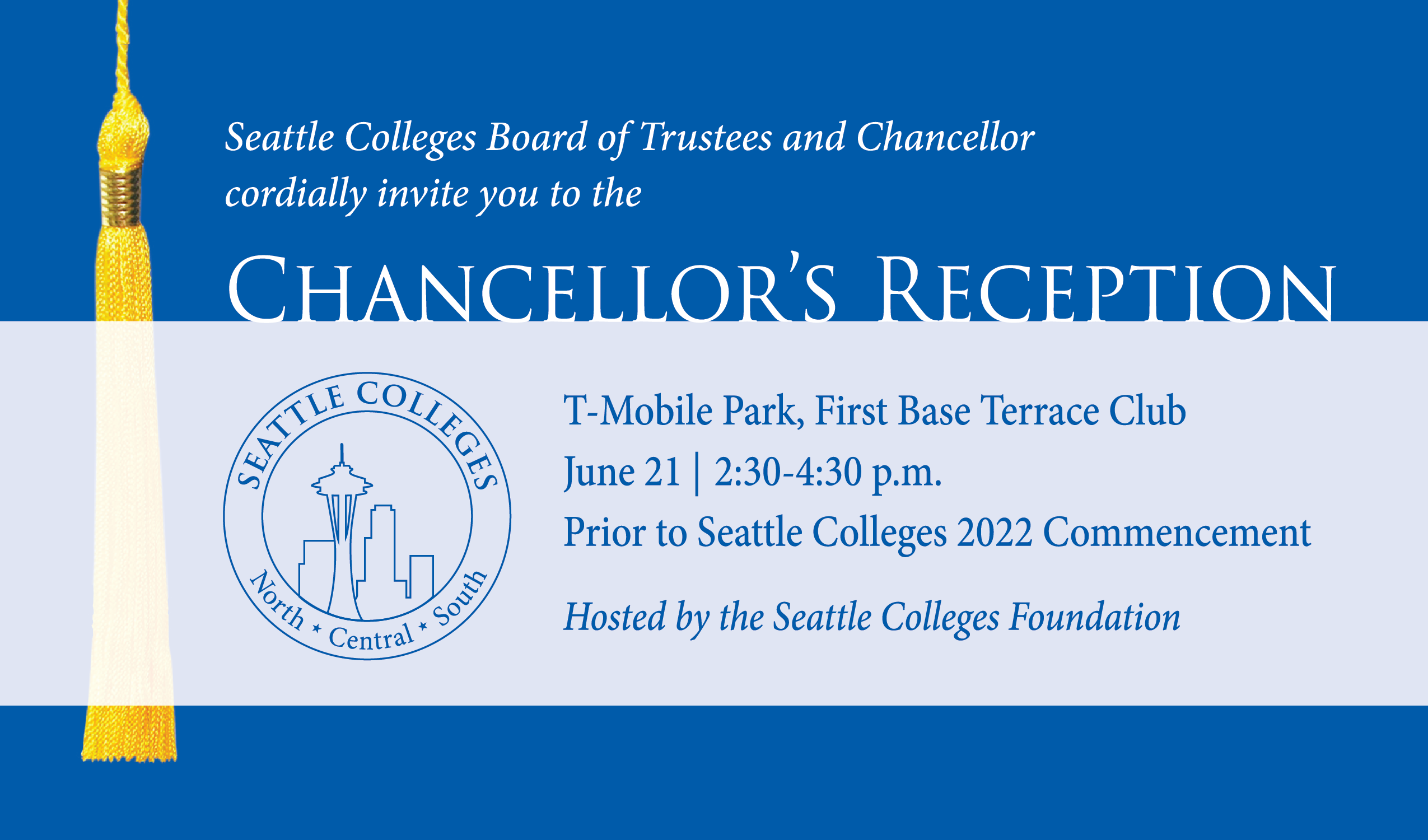 You're Invited to the Chancellor's Reception
T-Mobile Park, First Base Terrace Club
June 21 | 2:30-4:30 p.m.
Prior to Seattle Colleges 2022 Commencement
Hosted by the Seattle Colleges Foundation
Event Details 
Seattle Colleges cordially invite our faculty, staff, and community partners to join us in celebrating our 2022 Commencement at T-Mobile Park with a special reception from 2:30 to 4:30 p.m. in the First Base Terrace Club prior to the ceremony. We'll acknowledge everyone's work to support our grads every step of the way. 
T-Mobile Park, First Base Terrace Club
June 21 | 2:30-4:30 p.m.
Prior to Seattle Colleges 2022 Commencement
Hosted by the Seattle Colleges Foundation
Parking and Directions
Parking is free for guests of the reception and is available in the Mariners Garage located at 301-337 Edgar Martinez Dr. Guests of the event are directed to park on the 5th floor of the parking garage which provides easy access via the sky bridge to the First Base Terrace Club. Guests of the event should indicate they are attending the "Reception at the First Base Terrace Club" upon arrival to the garage for entry.
Learn more about the Seattle Colleges 2022 Commencement Ceremony.